Get back to living life your way!
Cambridge
Physiotherapy & Rehab Center
Physiotherapy & Injury Rehabilitation In Cambridge to get you better faster!
Welcome to Cambridge Physio! We are your local physiotherapy clinic on Langs Drive in Cambridge, Ontario dedicated to getting you hands on treatment for your injuries. Our therapists create personal, goal-oriented treatment plans and give you the encouragement you need to stay on schedule with your rehab. You don't need a doctor's referral and we can usually get you in for your initial visit within a week. With ample free parking and friendly, comfortable atmosphere (including private treatment rooms); you can start to see results fast!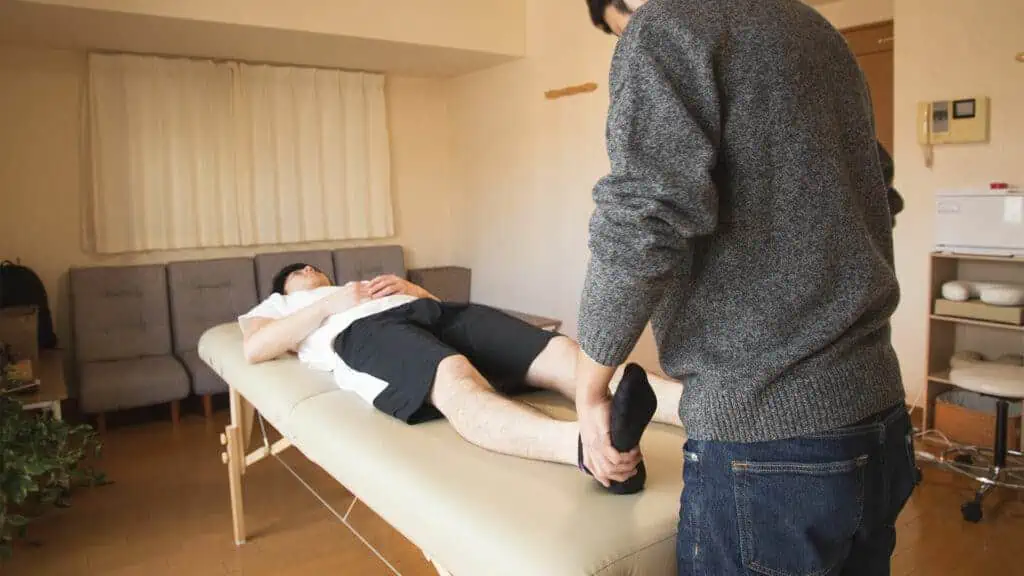 Private Treatment Areas. Minutes from the 401. Free Parking.
We are conveniently located at 895 Langs Drive in Cambridge, Ontario.
Our Comprehensive Services
At Cambridge Physiotherapy & Rehab Center, we understand that pain can be a significant barrier to achieving your life's aspirations. Our dedicated team of experts is committed to not only alleviating your symptoms but also addressing the root cause of your discomfort.
We believe in a holistic approach, ensuring you're educated about your injury's mechanics. Let us help you regain control of your life and reach your goals without pain holding you back.
Experience the rejuvenating power of Registered Massage Therapy at Cambridge Physiotherapy & Rehab Center. Our focus is on natural preventative health care, aiming to alleviate a myriad of symptoms ranging from pain and swelling to mental health wellness.
Our therapists prioritize communication, ensuring your specific needs are met. With tools like Deep Diaphragmatic Breathing and assisted muscle stretching, we offer a comprehensive care plan. Massage therapy isn't just a luxury, it's a vital tool in both preventative care and the healing process.
Ever wondered about the significance of orthotics? At Cambridge Physiotherapy & Rehab Center, we emphasize the importance of correct foot biomechanics. Many individuals suffer from flat feet, affecting their posture, stance, and overall physical performance.
Our expert Physiotherapists will assess your gait and ankle, guiding you towards improved physical health. Remember, your journey to optimal posture begins with your feet. Schedule your assessment today.
Your feet are the foundation of your body, and at Cambridge Physiotherapy & Rehab Center, we understand their importance. From addressing foot pain arising from conditions like plantar fasciitis and arthritis to correcting biomechanical issues, we're here to ensure your feet carry you forward without pain or discomfort.
Scoliosis can be a challenging condition, but you're not alone. Cambridge Physiotherapy & Rehab Center is your trusted partner in Scoliosis Rehab, offering the latest techniques in the Schroth method. Whether it's you or your child facing this condition, our clinic is equipped to provide the best care, helping correct spinal curvatures and ensuring a healthier future.
Age should never be a barrier to living a full and active life. At Cambridge Physiotherapy & Rehab Center, we specialize in Seniors Rehab, with over a decade of experience in fall prevention training and education. If you or a loved one faces challenges with balance or has a history of falls, our dedicated team is here to help. We'll equip you with the tools and exercises needed to enhance balance and prevent potential falls.
We Direct Bill To Your Insurance
Let us take care of your insurance company for you. We currently accept from over 25 companies.
Follow along as members of our staff post informative, engaging content.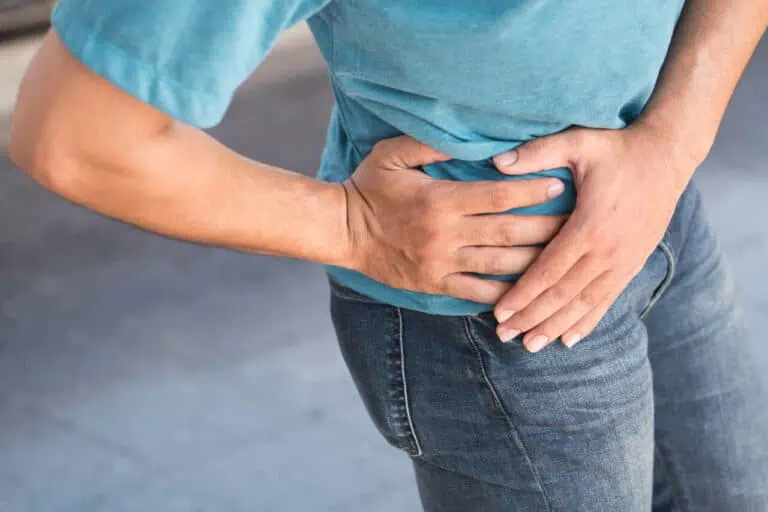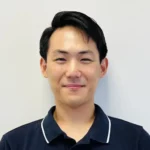 Greater Trochanteric Pain Syndrome (GTPS), commonly known as lateral hip pain or trochanteric bursitis, is a condition characterized by pain and swelling in the bony
Read More »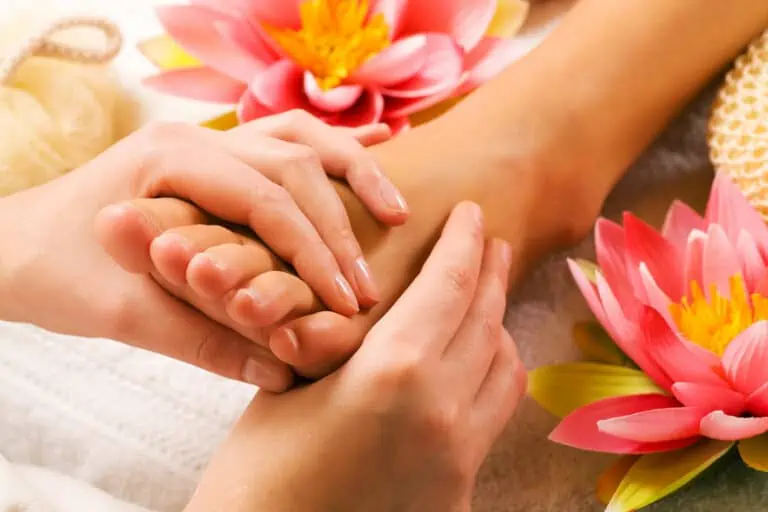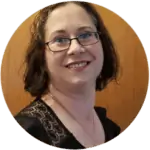 WHO (World Health Organization) recognizes Reflexology as a non-invasive, non-pharmaceutical, nonsurgical alternative therapy that is safe and effective for all ages. And best of all,
Read More »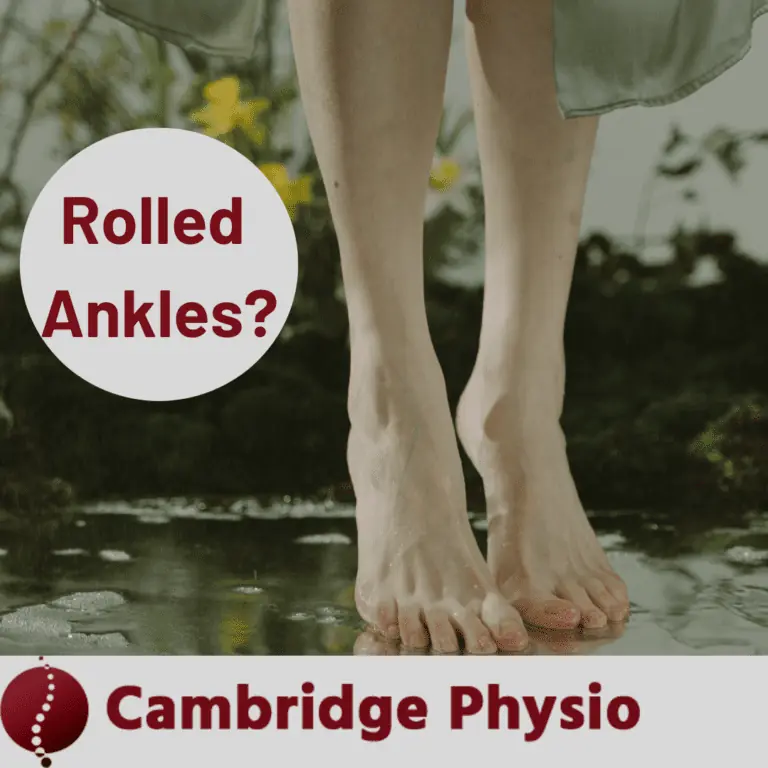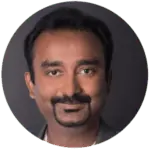 Spring is right around the corner! As we get back outside to enjoy the warmer weather, it is important that we prepare ourselves for more
Read More »
Meet the Cambridge Physiotherapy Team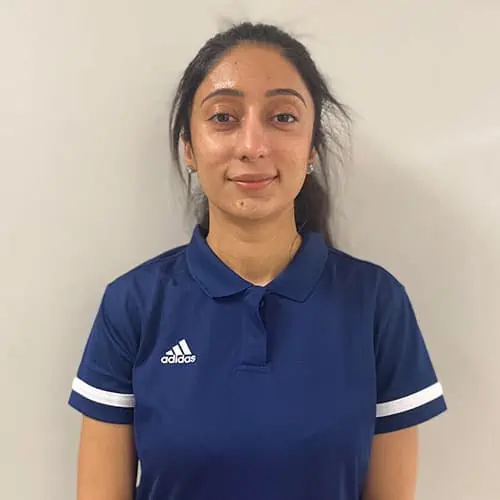 Gagan Toor
Registered Physiotherapist
Gagan graduated with her Bachelor of Physiotherapy (BPT) from Punjabi University, India and a Graduate diploma in Sports & Exercise Science ( Level-7) from Waikato Institute of Technology, New Zealand.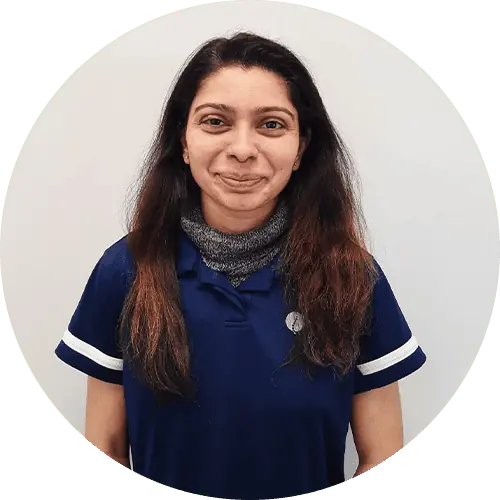 Viral
Registered Physiotherapist
Viral graduated as a Physiotherapist from India. She has brought with her techniques learnt in Orthopedic, Neurological and Cardio Pulmonary conditions.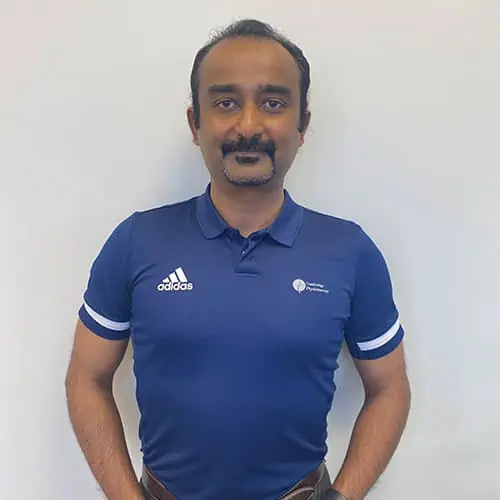 Kibu Kirubanand
Registered Physiotherapist
When you meet Kibu you will feel you have reached the right place and met the right person to help you get back to living your life, your way.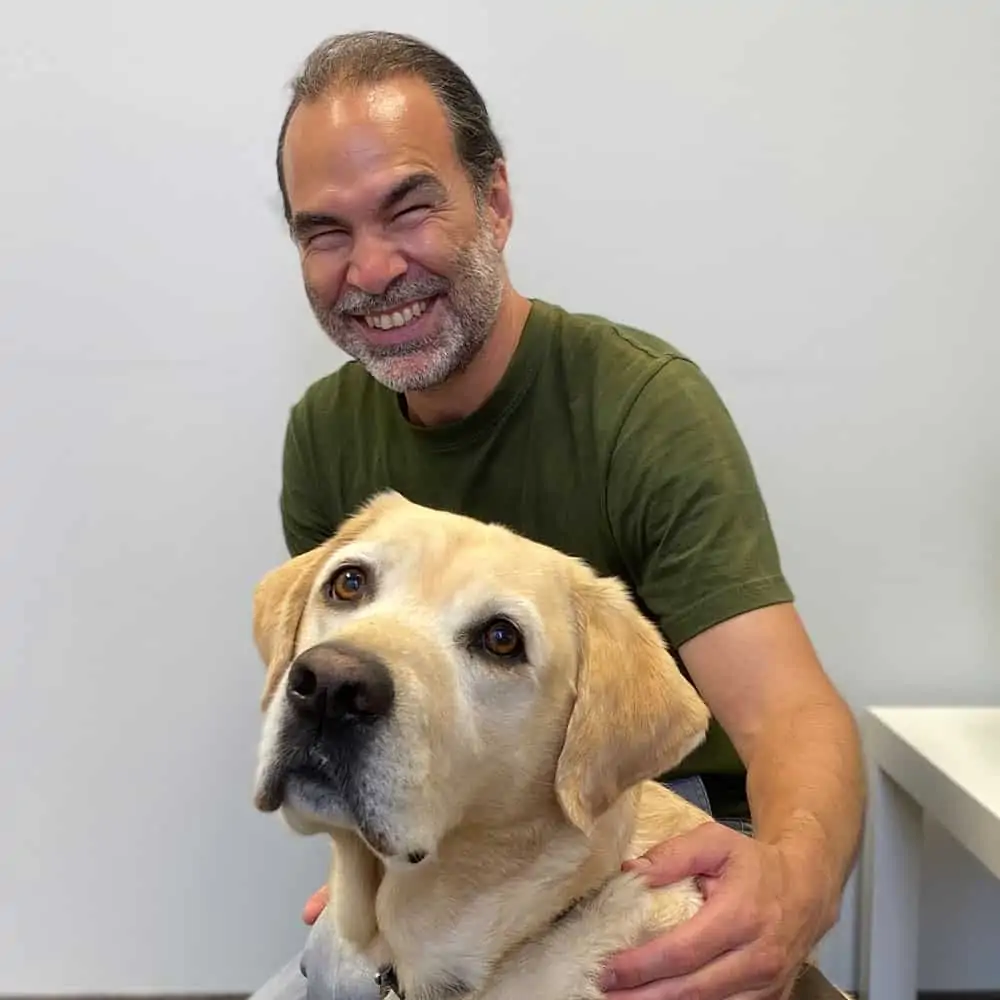 Ken Roche
Registered Massage Therapist
When you visit Ken Roche RMT for massage therapy, it can be a physically and emotionally transforming experience.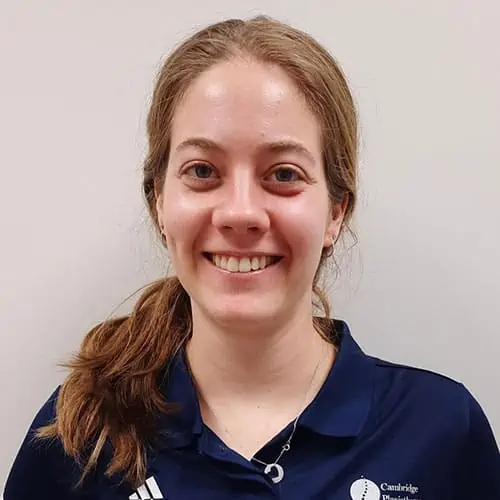 Erin Armstrong
Registered Massage Therapist
Upon meeting Erin, you will learn that growing up participating in sports like gymnastics and track & field, Erin knows the importance of injury prevention and being able to move and participate in the things you love without any pain or restriction.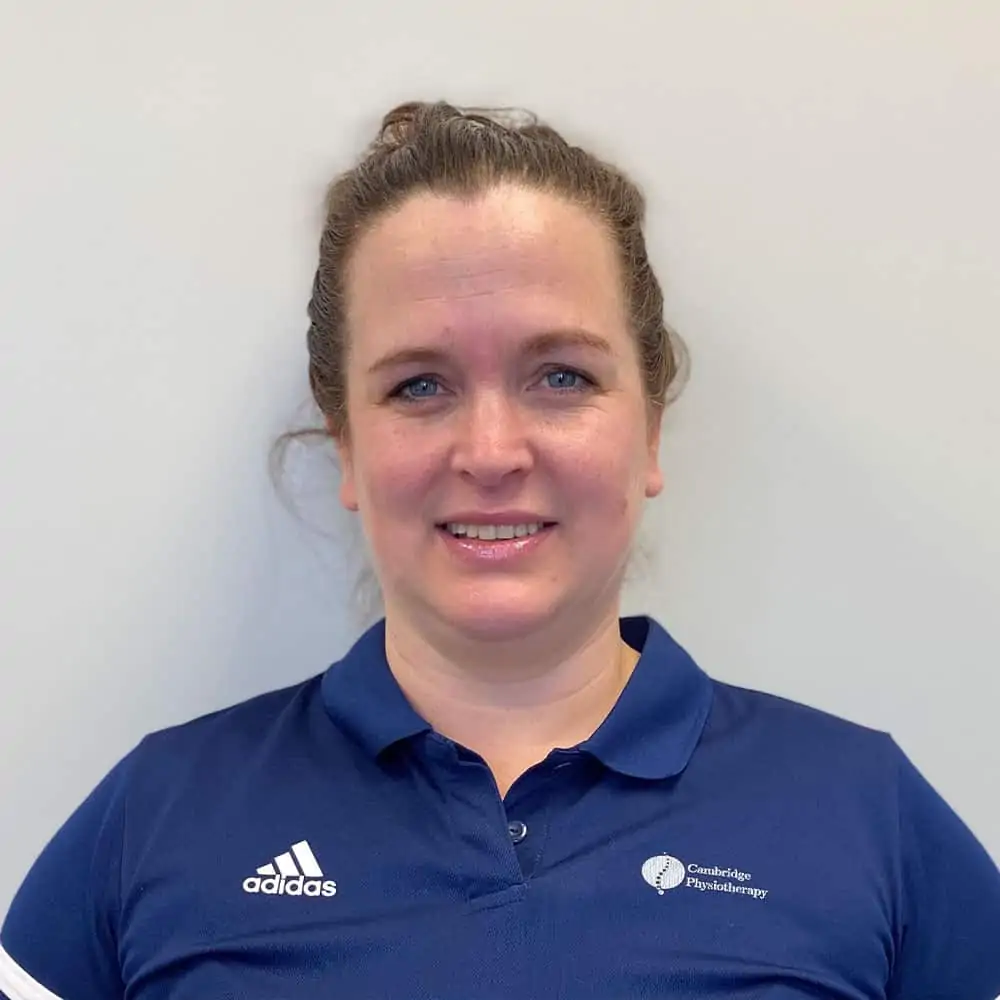 Rebecca Raineault
Registered Massage Therapist
Being a massage therapist for 16 years, Rebecca graduated from Wellington college of remedial Massage Therapy in Winnipeg in 2003, as well as Canadian College of Massage and Hydrotherapy here in Cambridge in 2015.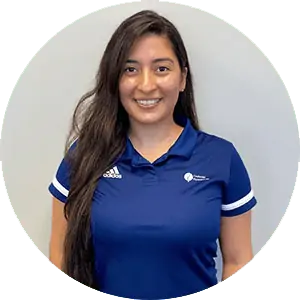 Gabriela Salazar
Physiotherapy Assistant / Clinic Director
Gabby is a Certified Physiotherapy Assistant. Gabby graduated in the Occupational and Physiotherapy Assistant Program at Conestoga College.
Logan Kim
Physiotherapy Assistant
Logan graduated in the Occupational therapy assistant & Physiotherapy assistant program at Conestoga college.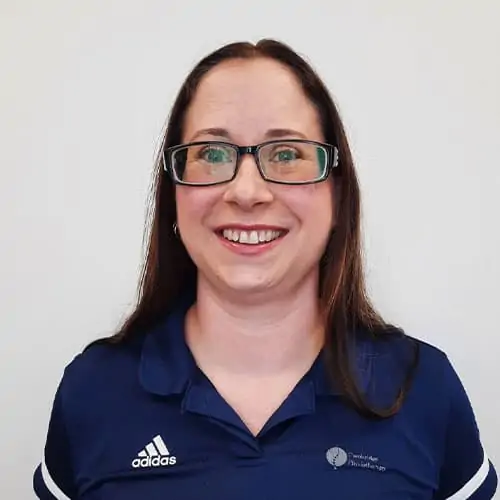 Vivienne McGaghey
RPN, Advanced Foot Care Nurse, Reflexologist
Vivienne graduated in June, 2000 from Conestoga College with a certificate in Practical Nursing.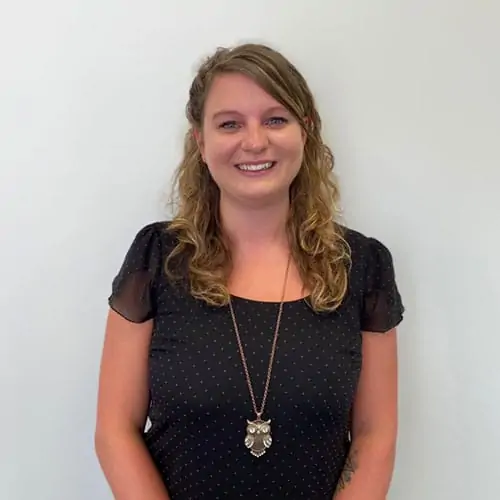 Elizabeth Donafeld
Clinic Administrator
Liz joined our team in May of 2021 and is our Clinic Administrator.
FAQs About Physiotherapy Services in Cambridge
Our multidisciplinary clinic offers a wide variety of individualized treatment plans in Cambridge, Ontario to help you achieve optimal health and improve your quality of life. These include:
Physiotherapy services

Massage therapy

Seniors Rehab

Scoliosis

Orthotics

Foot Care Specialists
We provide essential care to patients and help improve movement habits and musculoskeletal function.
Cambridge
Physiotherapy & Rehab Center