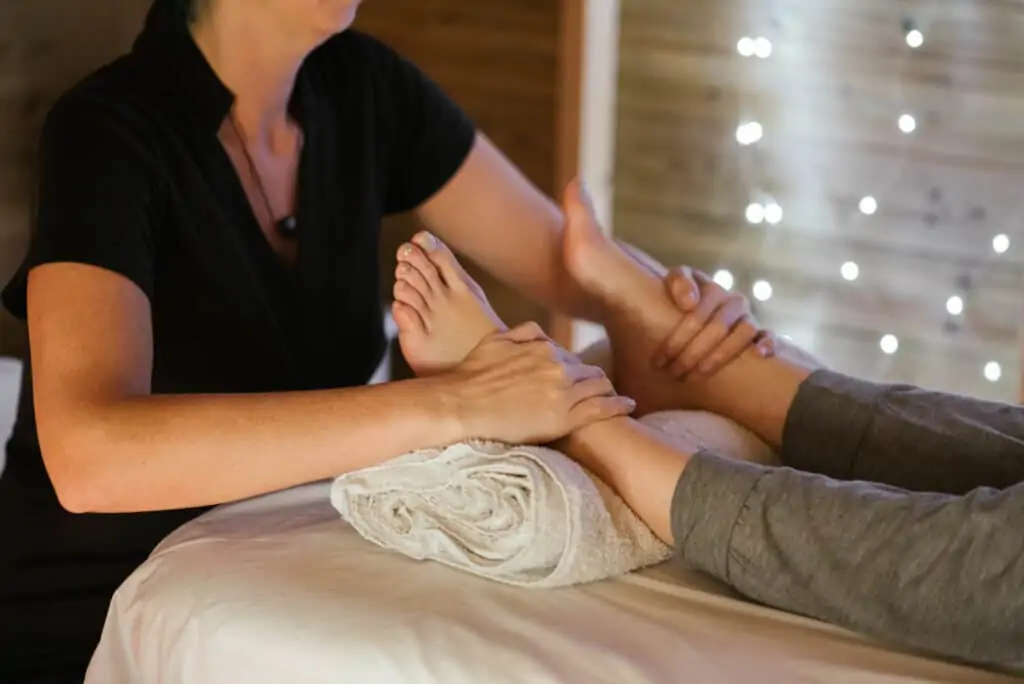 Keep Your Feet Happy and Healthy!
Foot care provided as per CNO (College of Nursing of Ontario) Best Practice Guidelines, CAFCN (Canadian Assoc. of Foot Care Nurses) Best Practice Guidelines with sterile until point-of-use equipment as per PIDAC-IPC (Provincial Infectious Diseases Advisory Committee on Prevention and Control. Covered by many insurance companies. Direct billing is not available at this time.
Each foot care treatment starts with cleansing of the feet using chlorhexidine, a mild skin disinfectant. Any areas of callus, corns or dry skin are sprayed with Footlogix Callus Softener which can be left on the skin and doesn't need to be washed off. This continues to soften and moisturize skin long after the foot care treatment. All foot care treatments are finished with a moisturizing foot and lower leg massage to help improve skin texture and circulation. Our foot care specialists can help with a wide variety of foot and ankle conditions including but not limited to:
Ingrown toe nails

Corns and callouses

Warts

Hallux valgus

Hammer toes

Diabetic foot care

Toe nail fungus

Reflexology

General nail care for those with mobility issues

Recommendations on foot creams and shoe inserts
Routine Nail Care: including reduction of thick or Ram's Horn nails.
Fungal nails are treated using nail debridement and an all-natural topical treatment. Recommended topical treatments include: 1) Essential Oils Mixture: tea tree oil and oil of oregano mixed 1/2 and 1/2 and diluted with castor oil as the carrier oil applied straight to the nail. 2) Organic ACV (apple cider vinegar) with "the mother" applied straight to the nail. Both of these topical treatments are proven effective are all-natural, don't interact with other medications and don't require a prescription or blood work. They have powerful anti-fungal, anti-bacterial and anti-viral properties. First, the "dead" infected portion of the nail needs to be debrided. This is done by careful trimming with nail nippers and filling with a podiatry drill. At the end of treatment, the topical is applied to help stop the spread of the fungus. The client will continue to need treatment approximately every two months to debride the "dead" nail as it grows out. The length of treatment varies from person to person depending on the individual's rate of nail growth and underlying health conditions. On average it takes approximately 8-12 months to re-grow a new nail. For fungal skin infections, the client will be referred to their G.P. for a prescription treatment cream.
Plantar Wart Treatments:
Cambridge Physiotherapy and Rehab Center offers two different plantar wart treatment options: 1) Cantharone (0.7% cantharidin) a 'blistering agent" used once any dead tissue/callus is removed from the surface of the wart to separate the wart from the body and cut off blood supply effectively eradicating the lesion. Treatment is done at two-week intervals for a total of 3 visits. The procedure is painless; however, some individuals experience discomfort if the lesion blisters. Oral OTC pain meds can be used to ease discomfort. 2) Difluoroethane is used in conjunction with 40% salicylic acid. After the dead tissue/callus is removed the Difluoroethane is used to freeze the lesion to below 60 degrees C for 30 seconds. Then salicylic acid is applied. The client is seen at two-week intervals and the procedure is repeated if necessary. A number of treatments varies from person to person. The freezing is sometimes painful but the lesion "thaws" in seconds and discomfort subsides. Oral OTC pain medications can be used to ease discomfort. Each client is provided with treatment information detailing the treatment provided, care instructions and what to expect during treatment. The Foot Care Nurse will decide which option is best for you based on your underlying health conditions.
Diabetic Foot Care: People with diabetes need expert foot care. Our program includes the reduction of thick or Ram's Horn nails.
Conservative treatment of Ingrown nails (no surgery): Advanced Foot Care Nurses are not licensed to perform surgery so we must use conservative methods such as careful nail trimming to remove any "spike" that may be "digging" in while ensuring the surrounding skin remains intact. If the surrounding skin is intact nail packing using sterile cotton wisps provide a tiny physical barrier to keep the nail from piercing the surrounding skin as it grows out. Nail bracing is an effective, pain-free alternative to ingrown toenail surgery. It can be used on clients of any age. You can resume normal activities immediately and there is no "down time" or "recovery time" needed. The nail brace used at Cambridge Physiotherapy and Rehab Center is called Podofix. Please refer to the video below for details. If conservative methods are deemed inappropriate then the client will be referred to a chiropodist, podiatrist or general surgeon for ingrown toenail surgery.
Removal of Calluses and Corns:
Footlogix Callus Softener is used to soften the hardened skin prior to removal of the non-viable hardened skin using a scalpel, gouge or podiatry drill with special burrs for this purpose. Padding and strapping are usually done post-callus/corn removal.
Padding and Strapping (pressure relieving offloading): This is done to help offload pressure to areas of the foot where pressure is causing callus, corns, wounds, and discomfort. Semi-compressed felt is cut into special shapes to make pads that are adhered to the underside of the sock liner or manufacturer's insole in the client's footwear. Sometimes toe separators or hammer toe crests made of leather or silicone are used to offload pressure to the toes.
Referral for in-house orthotics upon request or if necessary.
Reflexology:
The WHO recognizes Reflexology as a safe, non-invasive alternative medical treatment that has its roots in Chinese medicine. It is a type of massage that is done on the feet, hands or ears. By applying different amounts of pressure, the Reflexologist can elicit a positive change within the corresponding organ or body system. Reflexology can help to re-route neural pathways, improve circulation, boost immune function, manage fluid imbalances, improve lymphatic drainage, reduce pain, reduce anxiety, help manage stress and depression, promote relaxation and improve sleep, as well as promoting an overall sense of well-being and health.
Curve Correct Ingrown Toenail Bracing Treatments:
The nail brace is a thin composite that is bonded to the nail. The brace stays in place as the nail grows out. Most people require the brace to be replaced monthly. Based on the Orthonyxia treatment method, the brace acts as a spring to gently uncurve the nail. It lifts the nail edges reducing pressure on the skin. Correction is painless and occurs over a period of weeks to months. Severely curved nails may require repeated applications to achieve the desired effect and comfort.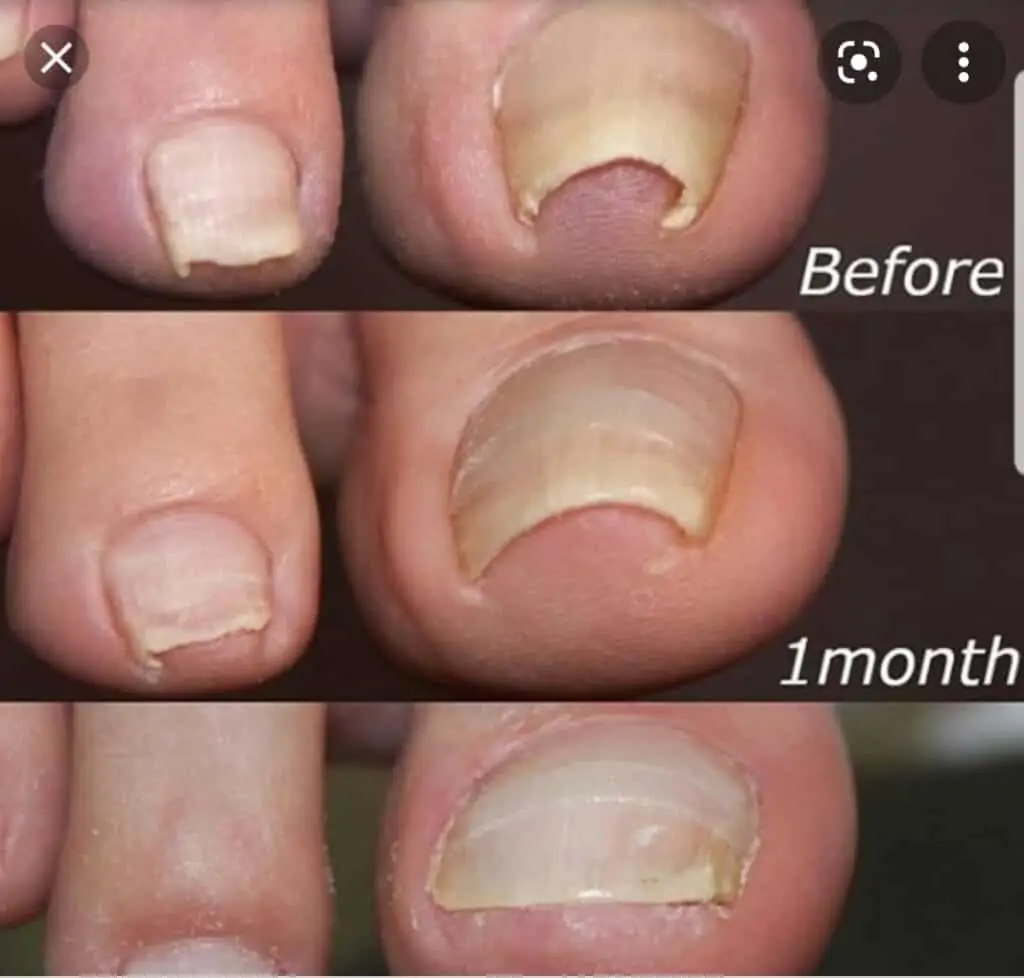 Podofix Ingrown Toe Nail Bracing System:
Used to heal ingrown toenails, re-shape curved nails and relieve foot pain. A painless alternative to ingrown toenail surgery with zero downtime. No restrictions for bathing, swimming, and soaking of the feet. The brace also stays in place with sports and normal day-to-day activities. It is very small and doesn't add any extra bulk to the toe. Most patients report they forgot it was even there. Nail bracing is based on the principle of orthonyxia which means "spring action". The brace gently pulls up on the sides of the nails to relieve pressure. If the brace is applied at the beginning of the visit it allows for a virtually painless removal of any offensive "nail spike" that may be causing the issue. The brace stays intact for 2 months and holds the nail in the proper position as it grows out. Patients report "no pinching" or discomfort they may have felt with other methods. The brace needs to be replaced once it grows out past the mid-nail point as it no longer provides optimal tension on the nail. How many braces are needed for total nail correction and comfort varies from patient to patient depending on the level of curve of the nail and the desired effect we are trying to achieve.
Our Foot Care Specialist: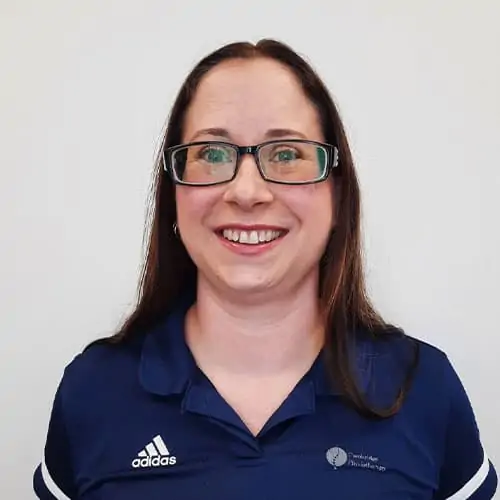 Vivienne McGaghey
RPN, Advanced Foot Care Nurse, Reflexologist
Vivienne graduated in June, 2000 from Conestoga College with a certificate in Practical Nursing.