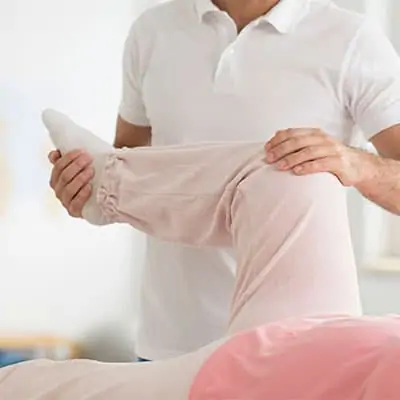 Is pain a factor that limits you in reaching your goals? Does it affect your activities of daily living?
We strive to provide quality in Physiotherapy interventions with continuing education and a lifelong need for knowledge. These qualities help us provide excellent care by treating you, the person, as a whole and not just the symptoms that you present with at the clinic. We believe in educating all patients and make sure that you understand the mechanics of your injury.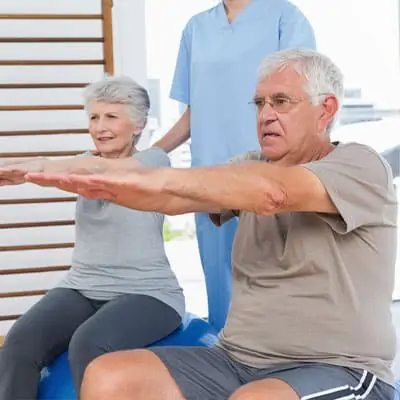 Know of a loved one who is unsteady while walking? Has a history of falls? Whose balance is not as good as it used to be?
Cambridge Physiotherapy is here to help. Our Physiotherapist has worked with seniors in the community for over 10 years, working on fall prevention training and education. We will work with you and educate you on exercises that will enhance your balance and also provide you with the tools you need to prevent a fall.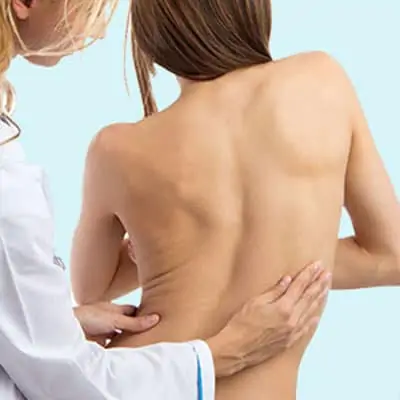 Cambridge Physiotherapy is the closest place to go to when you or your child is living with Scoliosis. This clinic now offers Scoliosis Rehab using the latest techniques in the Schroth method.
Scoliosis is an alteration of the curve of the spine away from the normal, with a lateral (side to side) curvature and rotation of the vertebra. For a diagnosis of Scoliosis, the curve must be greater than 10 degrees. At least 2-4% of children under the age of 16 will be diagnosed with idiopathic scoliosis, meaning there is no known reason for the scoliosis.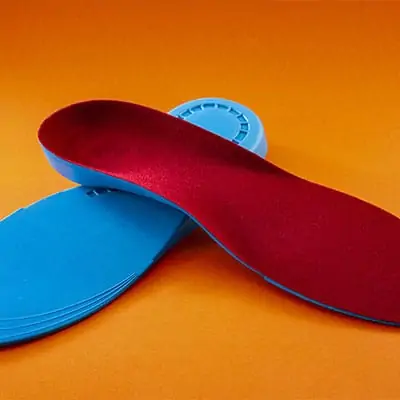 You may wonder if orthotics are worth the price. They are prescription medical devices that you wear inside your shoes to correct biomechanical foot issues such as problems with how you walk, stand, or run. They can also help with foot pain caused by medical conditions such as diabetes, plantar fasciitis, bursitis, and arthritis.
Many of us are flat-footed and may not even realize how it can affect our stance, posture, and the way we walk. In the long term, it could result in heel pain, ankle pain, and if you enjoy sports it could affect the way you perform. Having your gait and ankle assessed by a Physiotherapist will get you on the right track to improving your physical health. At Cambridge Physiotherapy, we put a lot of emphasis on posture… starting with your feet. Contact us for an assessment today.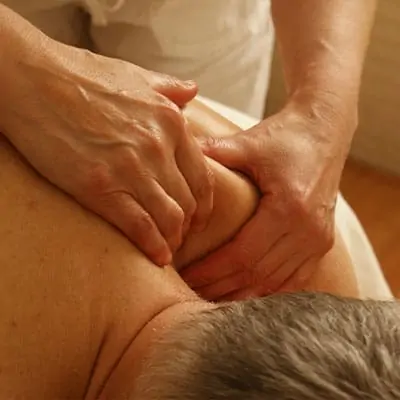 Registered Massage Therapy focuses on preventative Natural Health Care. Helping to alleviate symptoms of pain, swelling, skeletal misalignment; as well as, mental health wellness, symptoms of the disease, pre, and post-surgery, and many other benefits.
Communication with patients is of utmost importance to ensure that the time is properly spent in addressing your specific symptoms. Tools such as; Deep Diaphragmatic Breathing, assisted muscle stretching and home care plans are provided by the Therapist to provide a well-rounded care plan.
Massage Therapy is often misunderstood and forgotten as an avid tool in preventative care and in the healing process. Here at Cambridge Physiotherapy, we are happy to coordinate Massage and Physio to achieve the best rehabilitation possible.
Cambridge
Physiotherapy & Rehab Center